| | | | | |
| --- | --- | --- | --- | --- |
| [ | mood | | | content | ] |
| [ | music | | | you don't know my name-alicia keys | ] |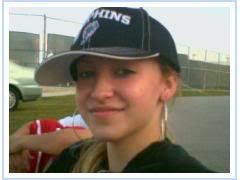 Basics
Name:Stephanie
Age:13 young and waiting to get older!
Birthday:August 4 1991
Sexual preference:Female
Status (if taken, pic please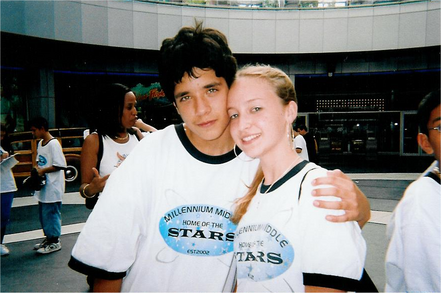 Yeah hes a colombian honey if any ya'll wondering, and thats me shitt... ain't any other girl gonna be in his arms. were at islands of adventure for a 8th grade end of year field trip.
Favorites
Book:The Notebook <3
Movie:The Notebook <3
Food:Pizza(popa johns), Pasta(,<-- gotta represent!! I have had sudden urges for taco bell for a while too!
Color: you know I love them Italian colors, but i gotta say one of my favorate colors is pink or baby blue.
Lyrics: if you mean songs, my recent favorate is we belong together-mariah carey
Bands:green days alright!
Opinions on..
Gay marraige: They say its a sin to love or like or be attracted to the same sex, and god made adam and eve, not adam and steve, but then again, ppl should have the right to like whom they want without being acosted, its thier choice, and thier problem not ours.
Sex before marraige: well its a sin to commit adultry, but at the same time kids decide they want to give them selfs to thier first love and exsperience things at early ages, and i guess thats alright with me, aslong as they do it on thier own time
Abortion: ok, this is really hard on me, abortion is taking away a life of another being, they havn't even got the chance to exsperince life, and god created the baby to be born, and its not right your taking away the only thing the baby is waiting for, but its not right that oyu should have to go through labor and 9 months of pregnatcy for something you didn't even mean to have, if you for raped, its not fair, it wasn't your choice, and for that I think you have the right to take it way, but its still wrong as ever to kill and to others thats what your considering doing.
Bush: I don't know what to say about Bush, i don't really pay attention to our economy and i know im wrong for that but Our president isn;t the most important thing i need to be worryin about right now.

If you were deserted on an island for a year, what 5 things would you take? (this is just for fun =P)
[o1] My boyfriend ;P (get a little freaky)
[o2] as much food as i can
[o3]as many CLOTHES and undies/bras/thongs i could <lol>
[o4]a first aid kit
[o5] tools
Promote us in three places (show proof please):I'm promoting you on my friends page, on my info, and in the community italiano_vero
why do you think that you are a well endowed beautful Italiana?
First off, at school I'm the loudest, bitchiest, toughest, most temperest, and biggest attitute girl in my whole team cause I'm Italian and I took all the damn traits with me, and considering Italian ima be pretty too, i dont like to sound consided but Im NOT ugly, and all italian girls are beautiful (well all the true ones!)
Finally, post three or more pictures. (make sure there clear)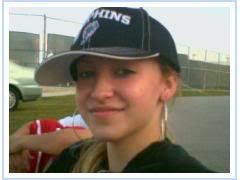 yeahhhh MIIAMMIIII you see my dolphins hat? lol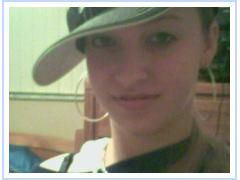 yeah in this picture i was trying to be seducive!! lol i DONT think it worked though I look more like a animal.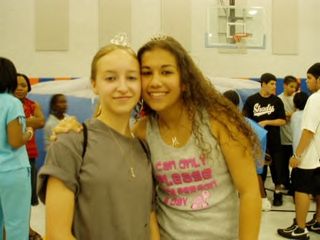 me and my best friend yeah shes colombian and me made ourselfs a crew calling it the "ITALOMBIAN crew" lol I look like gopher in that picture... so don't laugh...i was wearing a crow cuz im the queen